Disneyland Annual Trip 2019 Choir and Safety Patrol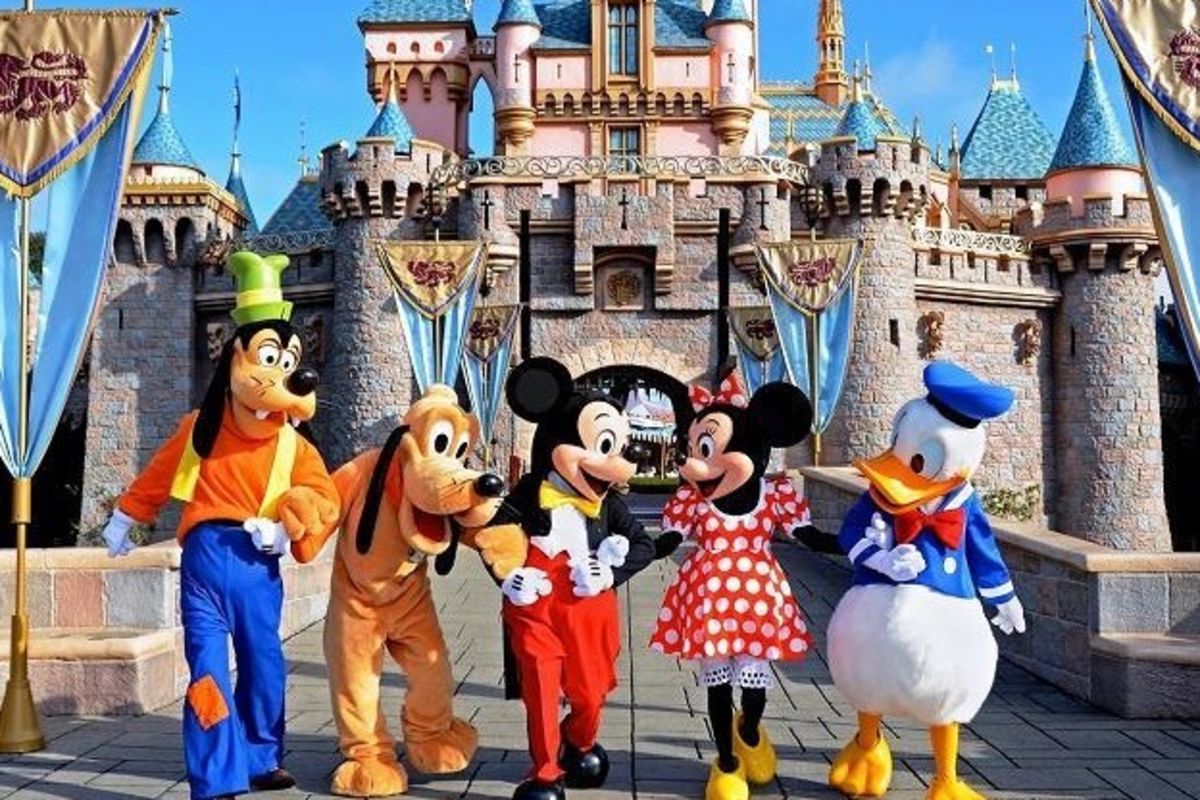 May 17, 2019
(Choir & Special Groups Disneyland Trip)
School Departure at 7:30 AM
Disneyland Arrival 9:30 AM
Disneyland Departure 10:00 PM (Pink Slip if Late)
OLMC Arrival 12:00 AM (Midnight)
Allow bus to park in front of the school
All Students must wear a school top, free dress bottom.
Wear comfortable shoes.
Bring money for food and merchandise.
All groups must stay together at all times.
Report to City Hall: Lost and Found
Devices: You are 100% responsible for your belongings.
72 Degrees Tomorrow!
OLMC SCHOOL DISNEYLAND TRIP GROUP INSTRUCTIONS
Students
are to stay with assigned groups at all times


Must wear OLMC School Shirt/Top and All Times. Free bottom dress.

8th Graders: Class of 2019 Shirt, 6th Graders: Camp Shirt, Sports Jerseys are accepted.


School Departure:
7:30AM
Arrive at Disney 9:30 AM.
Arrive on time. Bus will park in front of school. Parents, please do not park in front of school.


Disney Arrival:
9:30
AM.

Organize groups, get off bus, get on tram and enter Disneyland Park with assigned chaperones.

All students/chaperones must know location of "City Hall". If lost, go to "City Hall" and wait.
Disney Depart 10:00pm.
Bus will LEAVE at 10:00pm. Do not start heading towards the bus at that time. If you miss the bus, you will be responsible to get back home. Plan to start heading towards bus at 9:00 PM - 9:30 PM. Many people are waiting for the Tram and it may take 30-45 minutes or more to get on the Tram that takes you to the bus parking lot. Do not blame the Bus, Tram, Tram Line, Shopping or Crowded Disneyland if you are late. Pink Slip if you are late. NO EXCEPTIONS.
School Arrival 12:00 AM
(
ETA) Bus
will park in front of school. Parents, please do not park in front of school.

OLMC School or Bus Company is not liable for personal valuables. Do no bring valuables. Do not leave valuables on the bus. Keep the Bus CLEAN at all times. Avoid a Pink Slip!
All students are to remain INSIDE Disneyland Park at ALL TIMES. No Park Hopping.
All students must ride on bus to and from Disneyland Park
.
Group Chaperones
1. Mrs. Elias (Natalia's Mom)
2. Mr. Sanchez (Maxine's Dad)
3. Mrs. Oviedo (Carolina's Mom)
4. Mrs. Castro (Daphnia's Mom)
5. Mrs. Vega (Paulette's Mom) & Mrs. Gomez (Miliana's Mom)
6. Ms. Johnson (Dharla's Mom)
Group 1:
Sofia Dominguez
Natalia Elias
Rebecca Esguerra
Stephanie Galvan
Victoria Castro
Group 2:
Alexa Guerrero
Sophia Mckay
Maxine Sanchez
Leilany Romero
Christopher Ferguson
Jose Oropeza
Group 3:
Karen Armenta
Alondra Jimenez
Sofia Spencer
Sophia Zurita
Carolina Oviedo
Group 4:
Ana Karen Ruiz
Jazmin Gaxiola
Daphnia Castro
Guillermo Ferguson
Fausto Valenzuela
Alonso Martinez
Group 5:
Ana Sofia Velarde
Andrea Bihouet
Melina Soto
Dharla Silva
Valentina Parra
Paulette Vazquez
Valentina Jimenez
Millie Gomez
Claudia Renteria
Isabela Banuelos
Group 6:
Ivan Ayala
Isaac Flores
Alejandro Mckay
Diago Machado
Daniel Munoz
Fabian Cazares
Luis Carlos Gonzalez
Carlos Figueroa